Overview
Stand on any street corner in Ireland and it probably won't be long until a Volvo XC40 passes you buy. This compact SUV has become hugely popular with not only Irish buyers, but drivers all over the globe. So with a winning formula on its hands using the XC40 as a platform for Volvo's first step into pure electric motoring appears to make perfect sense. The result is the Volvo XC40 P8 Recharge a car that builds on the solid good looks and practical interior of the combustion engine XC40 and adds a very energetic electric powertrain.
However, it is worth noting that going electric adds significantly to the price of the car and puts it up against a whole new band of competing models. So does the XC40 P8 Recharge present as attractive an option as its petrol and diesel counter parts and how does it shape up in what has become a very competitive crossover electric sector?
Pros
Looks Stylish
Practical interior
Powerful with dual mot version
Comfortable and engaging drive
5 star safety
Cons
Range can disappoint
Harsh low speed ride
High price tag
Exterior
The non-electric XC40 is a good looking car that seems to have hit the mark with buyers. It has clean modern lines which manage to combine refined style with a hint of ruggedness. The XC40 P8 Recharge doesn't deviate much from this design with only slight styling tweaks such as a colour coded front grille and Recharge branding.


Standard exterior spec for the XC40 P8 Recharge is impressive with automatic LED headlights, auto-folding heated door mirrors, Black Stone pillars, roof and door mirrors, roof rails and a power operated tailgate. 19 Inch alloys are standard, with larger rims available depending on the spec chosen.


Some may say that Volvo could have been a little more adventurous with its first all electric styling, but that is not the Volvo way and if something is not broken...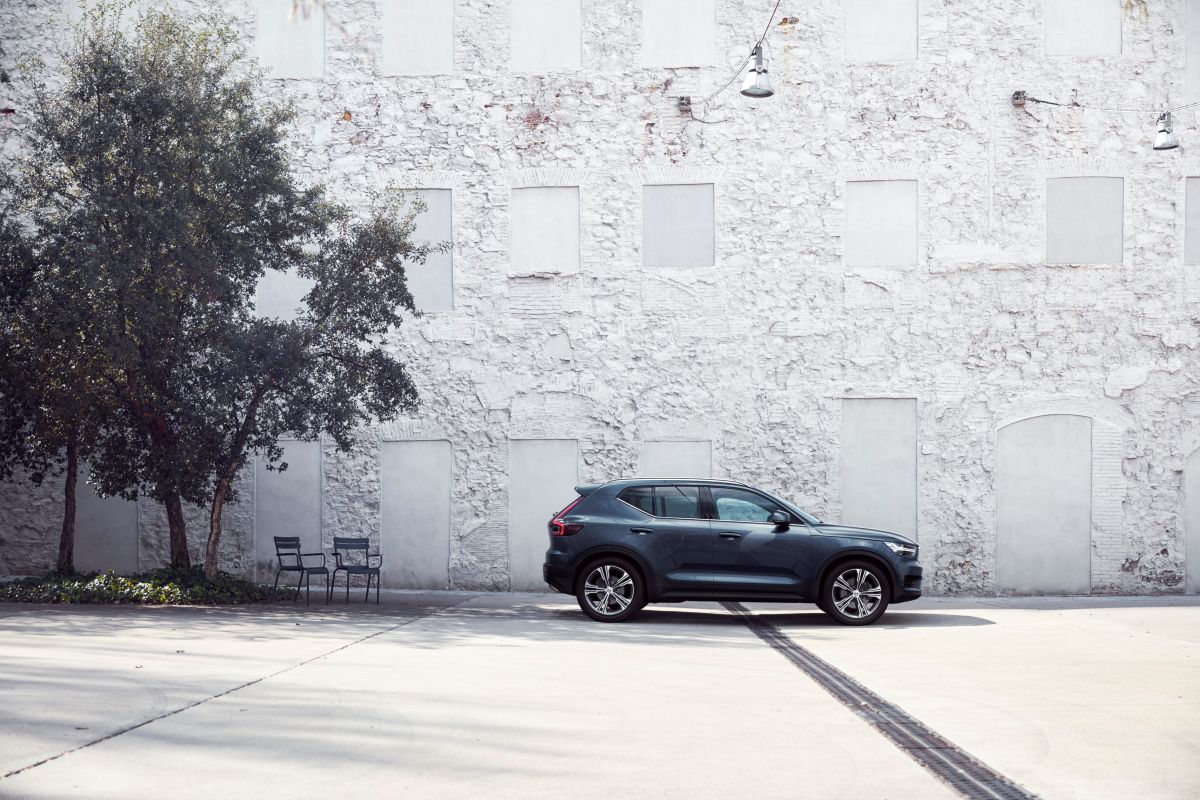 Interior
Again the interior has taken the normal XC40, which is already a very comfortable place to be, and made certain enhancements. There is a crisp 12.3" Progressive Driver Display which provides all the information needed on driving functions and battery status. The centre piece is a 9" Centre Console Portrait Touch Screen Infotainment systems. This is loaded with Google Automotive Services. This provides easy access to Google Maps, Google Play Store, as well as Google Assistant complete with useful voice recognition.


Generally the interior is high-spec, attractive and functional with plenty of Swedish design inspired storage and power-points. The driving position feels commanding and there is good rear leg room as well as those all important ISOFIX mounts in the rear for the family driver. The boot is down on capacity, because of battery space, but still offers an impressive 452 litres and is supplemented by under bonnet storage.


Performance
Performance of the XC40 Recharge very much depends on whether you choose a front wheel drive single motor version, or an all wheel drive dual motor version, which has a very significant power and price difference.
The front wheel drive version comes in a plus or ultimate version. Both offer power of 231hp and a range of around 415km. The all wheel drive is a considerable step up in terms of power at 408hp with a range of 436km.
The front wheel drive performance is more than adequate by most standards and the all wheel drive versions acceleration can almost be described as excessive. With a 0-100km/h at 4.9 seconds this is sports car like performance in a family SUV. Various driving modes are available, including a one pedal option and even though this is a heavy car there is enough power to make cruising comfortable at any speed.
Charging of the single motor version is 32 minutes for 10 to 80% with 150kW DC fast charger or
7 hours home charging to 100%. The corresponding figures for the twin motor are 37 minutes and 8 hours respectively.
Reliability
Volvo has a reputation for building solid cars that offer reliability and a life expectancy way beyond that of other manufacturers, something that most Volvo drivers will vouch for from personal experience. Of course there are the odd exceptions and as Volvo's first all electric model there may be some teething issues, but Volvo took a long time in the development of the XC40 P8 Recharge so expect it to be right up there in the reliability stakes.


Running Costs
Being slightly down on range against some of its competitors may mean the odd euro here and there on electric charges, but this car will still offer the normal running cost benefits of an EV, such as low cost per Kilometre, low tax and reasonable maintenance.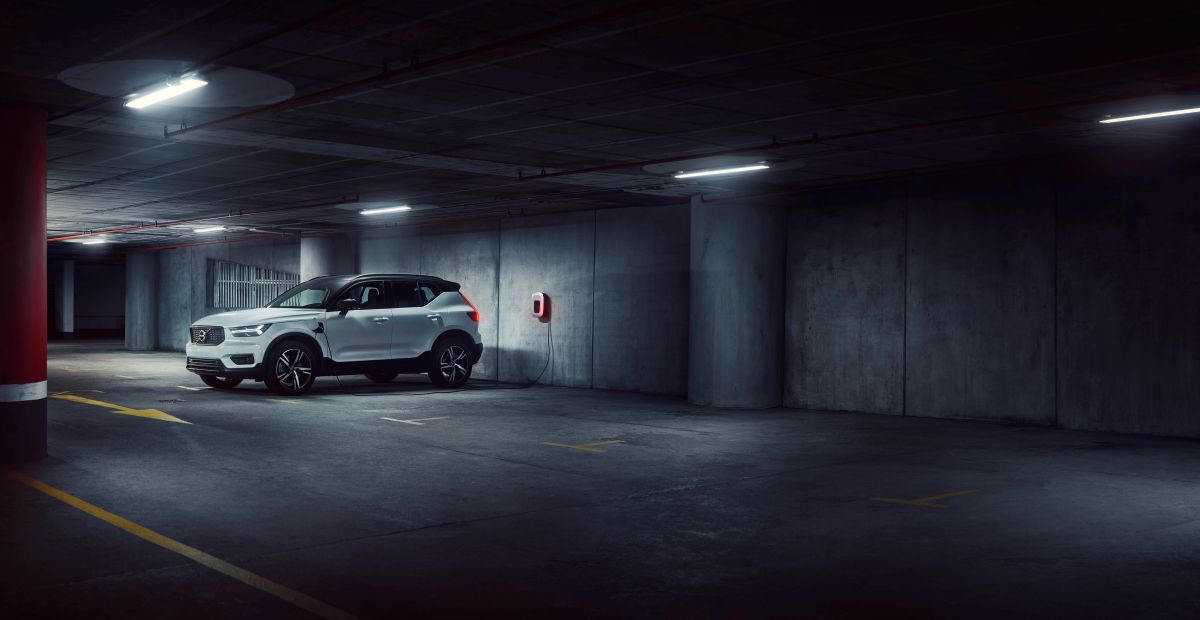 Handling
As a heavy car, sitting high on the road you may have limited expectations of the XC40 Recharge handling, but Volvo has managed to make it agile and quite exciting. On the open road it is a comfortable, smooth and quite car and in corners it feels solid and secure, even in poor conditions. Like most electric vehicles of this type it does feel a little harsh on bumpy Irish back roads but over-all it handles and drives well. Coupled with its performance it makes the XC40 Recharge a very attractive driving package.


Safety
Volvo has an exceptional and hard won reputation for safe vehicles and the XC40 Recharge is no different. The XC40 was already a 5 star Euro NCAP rated model and the Recharge has been subject to some additional tests to ensure it too can claim the 5 star accolade.


The safety spec on the models is literally too long to list, but some of the standout features include; a 360° parking view, cross traffic alert with autobrake, useful for reversing with limited view, a blind spot information system, lane keeping assistant and collision avoidance with autobrake and emergency steering.


Summary
Exterior

90%
Interior

80%
Performance

90%
Reliability

90%
Running Costs

90%
Handling

80%
Safety

100%
This is a very attractive all-electric car that takes the best of the old XC40 and improves on it in many respects. It now looks even better on the outside and the inside has been enhanced with new equipment, including the convenient Google system. Single motor power is good and dual motor power is exceptional, and while the range may not be top of its class it is perfectly practical. The XC40 Recharge is also very safe but also provides an entertaining drive.


At prices that range from €52,000 to almost €66,000, with the lower priced option including grants, the XC40 Recharge does have a considerable price tag. This means that euro for euro there may well be better value options out there. However, the heart as well as the head has to have its say when it comes to car choice and with its stylish Swedish design the XC40 Recharge is already proving a popular choice.